Quality Home Care for Seniors. Reliable Caregivers available. We are Local and References available. US Veteran Owned. Please call  650-627-8318 or go to https://www.oneononeseniorcare.com
Retiree and nurse reading book at the table – presidio heights, San Francisco -caregiver, home care for seniors, home care agency for seniors
Home Care for Burlingame- San Mateo Senior – elder care service, senior care.
Please call us: Phone: 650‑627‑8318
Providing San Mateo Seniors with Professional & Quality in Home Healthcare.
One on One Senior care San Mateo CA is devoted to providing professional,  quality care to seniors in the San Mateo CA area 24 hours a day, 7 days per week like your own homes. One on One Senior care San Mateo CA  makes an effort to maintain our clients' independence, dignity while supplying them with support and needed care. Our friendly and professional staff members undergo accurate screening, personalized interviews, prior to their hire.  http://www.oneononeseniorcare.com
Your Personal Home Health Care Service for Seniors
and Elderly Assistance in San Mateo, CA
home care for seniors, home care agency for seniors, Alzheimer & Dementia care San Mateo CA
Caregiver, home care for seniors San Mateo CA
Senior helpers Health service – in home care assistance in San Mateo, Burlingame CA
Please call us: Phone: 650‑627‑8318
One on One Senior Care is an in-Home Care Service committed to providing quality care with exceptional caregivers. Our team of dedicated professional, experienced caregivers include a 30-year RN Nurse consultant and in-home senior caregivers that will establish a home care plan to help you recover and gain independence in the comfort and privacy of your own home. Our services: Alzheimer care, home care for seniors, senior home care agency, senior care service, senior care help. 
People in our community are saying wonderful things about One On One Senior Care!
Susan Patterson, RN Nurse for 30+ years
Thank you for the BEST Caregiver for our DIABETIC Mother in San Mateo. We went through over 10 caregivers until we found a Caregiver with One On One Senior Care, and their experience with diabetic patients is second to none… Our mother's blood sugar stabilized within 2 years, and the leg wound that did not heal for 5 years is now healed and she is almost back to normal.. Now, we only check her blood sugar 1 once a week. Thank you!
Father O'Brien, San Mateo
One of my parishioners, Ella, was placed in a hospice when her heart began to fail after having triple bypass surgery. I visited her weekly to pray but her spirits were low and it did not look as if she would make it much longer. Her family then called ONE ON ONE and Ella was paired with a caregiver named Maria. After a year and a half, Ella has completely recovered and is doing well. I am now referring my ailing aunt to ONE ON ONE's services!
Eli Smith
My ONE ON ONE in-home caregiver is kind, patient, compassionate, a wonderful cook, and so much more. If I am ever ill and in the need of someone to help me, I know I am in good hands. I can be independent in my own home and not have to worry about relying on my daughter for aid.
Kelly Meyers of Burlingame, California
Thank you for taking care of our DAD with KIDNEY failure and so thankful of his recovery that he did not have to go through a kidney dialysis, and his health is almost back to normal.
Nick, Julie, and Kathleen of Burlingame
Your team of caregivers are doing such a good job! Paula is a great, great caregiver along with Cathy. Thanks for the excellent service that you and your team of in-home caregivers have provided.
Mark, Allison, and Samantha
Thanks for the excellent service that both of your in-home caregivers have given our elderly parents! My parents have been happier and healthier now that they have someone who acts not only as a caregiver, but as a friend as well."
64 Home Care Services for Seniors Serving Atherton, CA
Caring.com offers a free service to help families find senior care. To help you with your search, browse the 423 reviews below for homecare agencies in Atherton. On average, consumers rate home care in Atherton 4.7 out of 5 stars.
To speak with one of our Family Advisors about senior care options and costs in Atherton, call (855) 863-8283.Location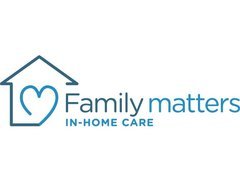 Provides: Home Care 49 reviews"Family Matters located someone to stay with me at home after I had hip surgery. My caregiver was on time, helpful, kind and I would recommend her to anyone. Family Matters was helpful in finding…" MoreGet PricingSee Details2017, 2018, 2019, 2021
Provides: Home Care 45 reviews"They provided a wonderful caregiver. They are very responsive whenever I have a question." MoreGet PricingSee Details2021, 2022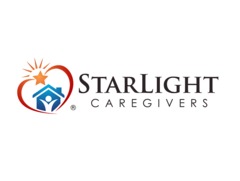 Provides: Home Care 27 reviews"Starlight caregivers have been helping us take care of our mom for the past 2 years from part time to 24 hour care and even still as we have moved mom to memory care and now, supporting us as mom…" MoreGet PricingSee Details2021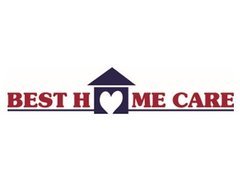 Provides: Home Care 19 reviews"We have used Best Home Care for a little over a year for my mother who has various joint and mobility issues. Mike and his staff make a very big effort in finding a good caregiver match. Mike has…" MoreGet PricingSee Details
Provides: Home Care 14 reviews"We're working with Kindred at Home for maybe two years now. They're for myself and for my husband. I really like them. They're really nice. The head of the place over there at the office, Theresa,…" MoreGet PricingSee Details2022
Provides: Home Care 10 reviews"Our family has been utilizing Home Instead for the care of our mother for many years now. We have found Home Instead to be consistently very responsive to our needs & always reliable. Their…" MoreGet PricingSee Details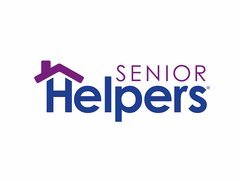 Provides: Home Care 10 reviews"I chose Senior Helpers of San Francisco and the Peninsula for my husband and they're really good. I am very pleased. The communication is excellent and the caregivers are very good. The scheduling…" MoreGet PricingSee Details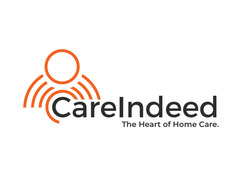 Provides: Home Care 11 reviews"My 93-year-old father needs standby assistance and suffers from occasional incontinence. My mom is 85 and needed help with looking out for my dad's well-being when my older sister had to go on…" MoreGet PricingSee Details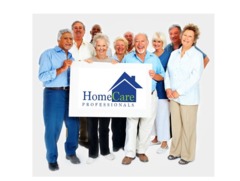 Provides: Home Care 3 reviews"We have been using their home care services for over 2 years in the care of my wife. Two shifts of 3 hours in the morning to get her cleaned up, dressed , and fed along with some exercises . Then…" MoreGet PricingSee Details
Provides: Home Care 2 reviews"We ended up hiring Companion Care Services, and we had a positive experience with them. The owner was very compassionate, caring, and asked really good questions because we were new to this and…" MoreGet PricingSee DetailsFind Local Costs for Atherton, CA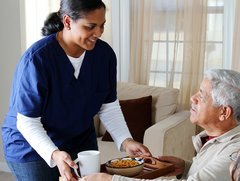 Provides: Home Care 1 review"We were in a tough situation and needed caregivers for my dad on very short notice. He needed pretty involved care since he had later stage Parkinsons. Their team was able to work with all of our…" MoreGet PricingSee Details
Provides: Home Care"" MoreGet PricingSee Details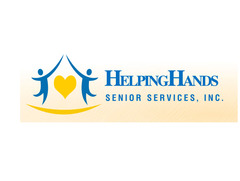 Provides: Home Care"Helping Hands Senior Services is based in Burlingame, is a compassionate and individualized in-home care assistance that help senior live safely in their home. Currently, providing care in San…" MoreGet PricingSee Details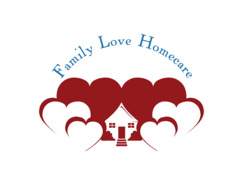 Provides: Home Care"Family Love Homecare aims to provide the best in home care service to clients in need at their comfort of their homes. Our professional trained home care workers have been thoroughly back ground…" MoreGet PricingSee Details
Provides: Home Care 82 reviews"The agency is helpful by helping me with different things I can not do on my own. I like that they are receptive to me, to my questions, very helpful when I had to stay in the hospital, and came…" MoreGet PricingSee Details2019, 2020, 2021, 2022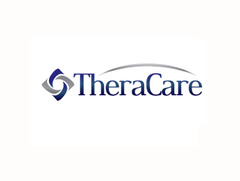 Provides: Home Care 52 reviews"I find my caregiver very respectful, receptive, and genuine. I was unaware that I needed help, and they gave the care in a very sensitive in caring way. It has been very helpful. " MoreGet PricingSee Details2018, 2019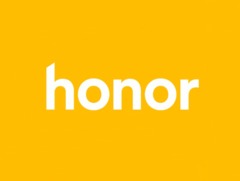 Provides: Home Care 25 reviews"My husband used Honor Home Care. Services include companionship, meal preparation, and supervision of pills. I had many different caregivers. Some of them were superb, some of them were not…" MoreGet PricingSee Details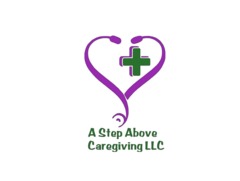 Provides: Home Care 9 reviews"The caregivers from A Step Above Caregiving, LLC pretty much do what we ask them to do. We have caregivers over during the night and they give her showers, wash her hair, and make sure she doesn't…" MoreGet PricingSee Details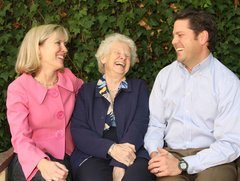 Provides: Home Care 11 reviews"Our family needed a part time caregiver for our 99 year old father. Our first experience was with another company who could have cared less and who's service was below standard. When we changed…" MoreGet PricingSee Details2018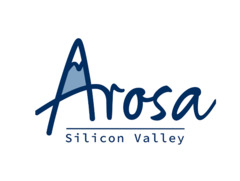 Provides: Home Care 9 reviews"He is in a bad spot, and his wife just passed away, so he definitely needs some help. They have good availability and communicate well. " MoreGet PricingSee Details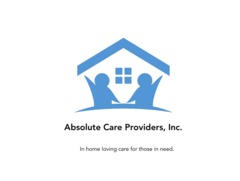 Provides: Home Care 4 reviews"I go through them to take care of my mother, she has had dementia for 4 years and they have been there every step of the way, they stay the night with her and are there for EVERYTHING! They are…" MoreGet PricingSee Details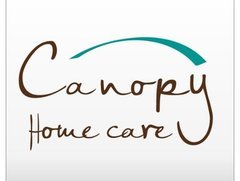 Provides: Home Care 2 reviews"Canopy sends someone to care for my mother-in law for about five hours. It's been great and working really well. They get along well, and it's been a very good experience. She drives her to visit…" MoreGet PricingSee Details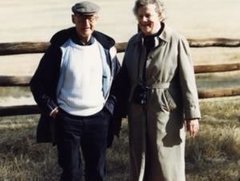 Provides: Home Care 2 reviews"I am using Senior Assist of the Peninsula. They are fabulous and bill me every two weeks. The caregiver taking care of Mom is fabulous. My mother loves her, which was the biggest deal. " MoreGet PricingSee Details
Provides: Home Care 2 reviews"My father is 81 years of age. The past couple of years, he has run into some serious health issues followed by fracturing both hips. After the second hip fracture and before being released from…" MoreGet PricingSee Details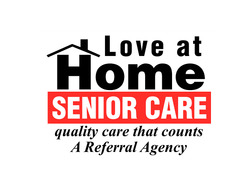 Provides: Home Care 2 reviews"Love At Home Senior Care has been very good and responsive. The director, Malia, was very timely considering it was a short notification and we met the day before care started. She ended up having…" MoreGet PricingSee Details
Provides: Home Care 1 review"the caregiver for my mom is from Aslec home care aide. they treated my mom and I like family member. So sad not to work with them because my mother pass away last year. i myself will hire them…" MoreGet PricingSee Details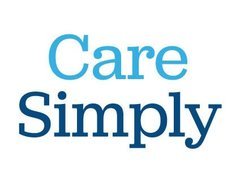 Provides: Home Care 1 review"I found Caresimply on the internet. Their care was satisfactory. The caregivers were good and I like their work attitude. They help me with shopping and laundry. I am happy with how they are…" MoreGet PricingSee Details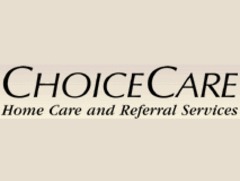 Provides: Home Care 1 review"ChoiceCare is wonderful. I have had my Mom on services for the last few years. They are very reliable, trustworthy and easy to deal with. I am very happy! " MoreGet PricingSee Details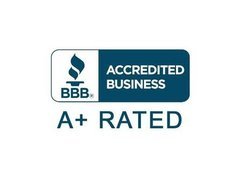 Provides: Home Care 1 review"Helping Hands is one of the agencies that provide 24-hour care. They sent us a couple of caregivers. One comes in four days a week and the other one is on three days a week. They're good. We've…" MoreGet PricingSee Details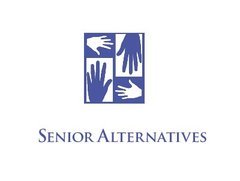 Provides: Home Care 1 review"I used Senior Alternatives when I moved back to the East Bay to spend more time with my aging father. While I was still living in New Jersey, I realized that I needed someone located close to…" MoreGet PricingSee Details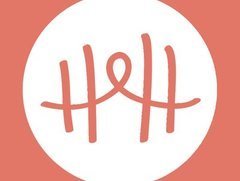 Provides: Home Care 1 review"Like most people my age, I noticed that Dad was starting to decline in his health since Mom passed. After he fell and broke his arm, my siblings and I decided that he needed a little extra help…" MoreGet PricingSee Details
Provides: Home Care 1 review"I heard about Practical Home Care when I was in nursing home for rehab. The social worker came around with them and because I would like to be transferred out soon, I was looking for someone. I…" MoreGet PricingSee Details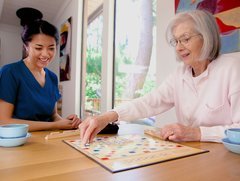 Provides: Home Care 9 reviews"I have hired Kindly Care for my wife. The experience with them has been pretty good. They do everything and do a good job. It is modern, and they're using technology. The caregiver clocks in when…" MoreGet PricingSee Details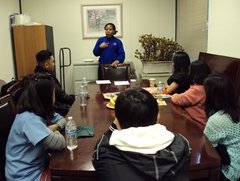 Provides: Home Care 3 reviews"My mother-in-law was given the most caring and compassionate care from all of her caregivers. We will always be grateful to the wonderful care she received and would recommend them highly. " MoreGet PricingSee Details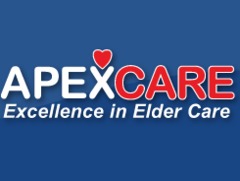 Provides: Home Care 2 reviews"Everything happens so fast when my mom was in a hospital. We were given a couple of agency options and we called and spoke with them. They were very nice and so we decided to give ApexCare a…" MoreGet PricingSee Details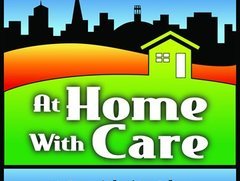 Provides: Home Care 2 reviews"We were with At Home With Care from Nov. 2010 until March, 2012. During that time they helped us with the wide variety of support systems they offer. Mainly their caregivers worked for seven…" MoreGet PricingSee Details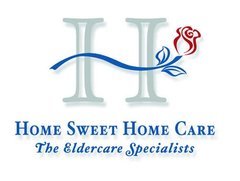 Provides: Home Care 2 reviews"We are so pleased – and have been for three years – with the full-time (24 hour) aides Home Sweet Home has provided for my invalid wife's care. Her regular caretaker is so informative and…" MoreGet PricingSee Details
Provides: Home Care 2 reviews"My grandmother has a caregiver from Seniors At Home and he takes excellent care of her. and helps around the house. When her health declined and she started to become more isolated recently,…" MoreGet PricingSee Details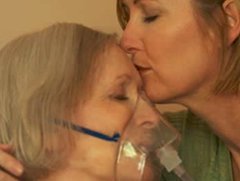 Provides: Home Care 1 review"I interviewed this company and found that I did not want my Grandmother to be taken care of bye them, because they were too expensive for the type of minimal care my grandmother needed. They would…" MoreGet PricingSee Details
Provides: Home Care 3 reviews"We got Visiting Angels for my in-laws. It's the best, and it met all our criteria. The workers there have to take a course in caring for people with Alzheimer's and dementia. They were very good…" MoreGet PricingSee Details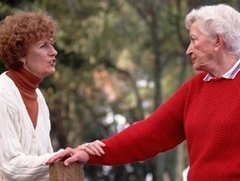 Provides: Home Care 1 review"Not reliable – the normal caregiver went on vacation and Addus did not send a replacement nor did they call to let us know that my mom (86 y.o.) would be alone. " MoreGet PricingSee Details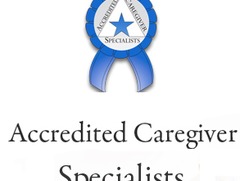 Provides: Home Care"Accredited Caregiver Specialists (ACS) is a Bay Area Homecare agency founded by Doctors and Health Care professionals to meet the needs of families seeking nonmedical homecare. ACS provides…" MoreGet PricingSee Details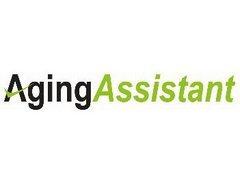 Provides: Home CareGet PricingSee Details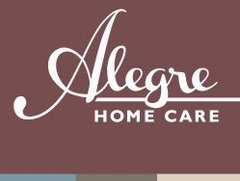 Provides: Home Care" Personal Care Alzheimer's / Dementia Care Live in Care Respite Care Hospice Care General safety monitoring and supervision Bathing or showering Personal grooming/hair care Oral…" MoreGet PricingSee Details
Provides: Home Care" Personal Care Alzheimer's / Dementia Care Live in Care Respite Care Hospice Care General safety monitoring and supervision Bathing or showering Personal grooming/hair care Oral…" MoreGet PricingSee Details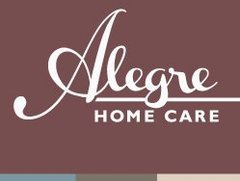 Provides: Home Care" Personal Care Alzheimer's / Dementia Care Live in Care Respite Care Hospice Care General safety monitoring and supervision Bathing or showering Personal grooming/hair care Oral…" MoreGet PricingSee Details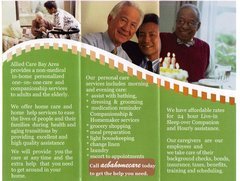 Provides: Home CareGet PricingSee Details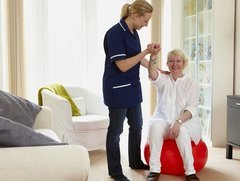 Provides: Home Care"ApexCare will work hard to provide you with qualified Caregivers to assist you with your In-Home Care needs. Fast, Friendly & Professional, Free Assessments, Affordable Rates, Licensed &…" MoreGet PricingSee Details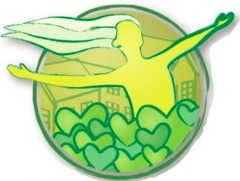 Provides: Home Care"Companions For Seniors At Home is one of the Bay Areas most respected home health care providers. We provide outstanding care for all people, regardless of age or medical condition. We are…" MoreGet PricingSee Details
Provides: Home CareGet PricingSee Details
Provides: Home Care"Institute on Aging's Older Adults Care Management (OACM) is a licensed home health agency providing the highest quality of home care, personal care assistance, care management, and consultation. We…" MoreGet PricingSee Details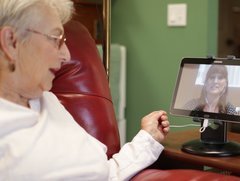 Provides: Home Care"LivHOME is a professionally led private senior home care provider servicing San Jose California "Since 1999″. All of our clients are overseen by a Geriatric Care Manager who develops and implements…" MoreGet PricingSee Details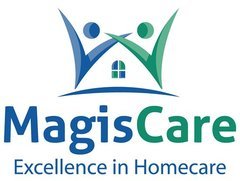 Provides: Home Care"Professional Home Care Services Magis Care is committed in delivering the highest level of care for you or your loved one. Our goal is to make your life easier and give you peace of mind by…" MoreGet PricingSee Details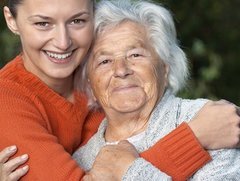 Provides: Home Care"OUR MISSION SENIOR COMPANIONS AT HOME is committed to providing high quality health care essential to the improvement of physical, mental & social conditions of our clients. Our values:…" MoreGet PricingSee Details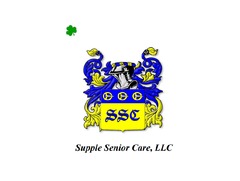 Provides: Home Care"Supple Senior care is an Irish owned and operated company. At Supple Senior Care our goal is to provide compassionate care, keeping our clients as independent as possible and assisting you or…" MoreGet PricingSee Details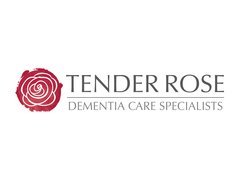 Provides: Home Care"Tender Rose Dementia Care Specialists is the San Francisco Bay Area's premier one-on-one care agency for seniors living with dementia. The mission of their team is to make every day a good day—for…" MoreGet PricingSee Details
Provides: Home Care"Providing premier in home care services with our professionally trained caregivers backed by over 30 years of in-field experience, Homewatch CareGivers is recognized as a home care leader…" MoreGet PricingSee Details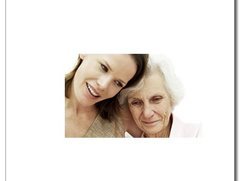 Provides: Home Care"At Care Minders Home Care we are committed to providing expedient, best in class, safe, affordable and reliable home care services for our clients in need of assistance with the essential…" MoreGet PricingSee Details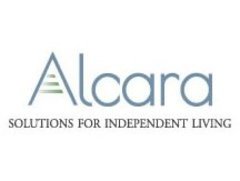 Provides: Home Care"Alcara Creates and Coordinates a Comprehensive Program of Services to Help You, or Your Loved One, Remain Independent. Everyone Envisions living in his or her home as long as possible. It's the…" MoreGet PricingSee Details
Provides: Home CareGet PricingSee Details
Provides: Home Care"" MoreGet PricingSee Details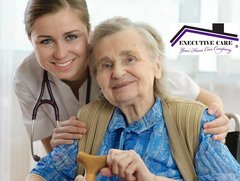 Provides: Home Care"We help our clients to stay in the comfort of their own homes. With our in-home care services, clients will not need to rely on family members, friends and neighbors. We are an affordable…" MoreGet PricingSee Details
Provides: Home Care" We have a Registered Nurse who is available at no extra cost to you. She supervises our caregivers and makes random and scheduled visits…." MoreGet PricingSee Details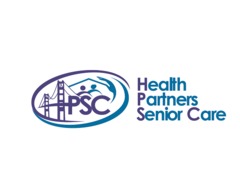 Provides: Home Care"" MoreGet PricingSee Details
Home Care near Atherton, CA
Other Options in Atherton, CA
Helpful Articles
Home Care near San Mateo County, CA
More Options Near Atherton, CA
Business owner? Claim your Caring.com Listing
OUR SERVICES
PARTNERS
WHO WE ARE