Alzheimers Care For Dementia Patients
At Home Alzheimers care for Dementia Patients
1 on 1 Senior Care provides high-quality home care options with professional home caregivers. We serve all of San Mateo County and the San Francisco Bay Area. We specialize in providing Alzheimers care and working with dementia patients. Our goal is to help keep our clients living at home and remaining independent as long as possible.
We have almost 10 years of experience working with dementia patients and we know how to communicate with and engage with these unique clients. Our Alzheimers care goes beyond just memory games. We complete a variety of Alzheimers activities that help to maintain a positive mood and keep attention focused on the care.
Our professional caregivers know that Alzheimers care is unique when compared with other care that they provide. They are trained to remain patient and attentive to the clients' needs. Our caregivers can listen with their eyes and heart to maintain a positive atmosphere before things get tough. And if it does get tough, they know how to respond with affection and reassurance to help reduce confusion and anxious feelings that a dementia patient may be experiencing.
1 on 1 Senior Care works with a network of professional in-home caregivers dedicated to helping our clients live independently while improving their quality of life. Our in-home caregivers provide home care services all over San Mateo County and the San Francisco Bay Area.
We try to accommodate your individual needs and schedules. That is why we offer flexible care options that coordinate with family members and other needs. Our home care services are available in four-hour blocks to full-time 24 hours per day with a live-in caregiver.
Our caregivers are punctual, polite, and dedicated. Plus, they are local to the San Mateo County and San Francisco Bay Area. They can complete many services, from running errands and providing transportation to appointments and things like light cleaning and cooking. They ensure proper grooming and help with incontinence needs. Call today to get started. at 650-627-8318 or go to http://www.oneononeseniorcare.com, We are Local & References available. US Veteran Owned.
Alzheimers Care for Dementia Patients in the Bay Area
San Mateo County and the San Francisco Bay Area have a large aging population that can get the home care they deserve. 1 on 1 Senior Care prides itself on being able to offer a service that has a positive impact on the lives we touch. Studies have shown Alzheimers care provided by a licensed home health care agency can allow individuals to stay living at home longer, minimize hospital visits, and delay institutionalization.
Alzheimers care for 1 on 1 Senior Care can allow family members who are otherwise providing full-time care to receive valuable respite so that they can leave the home and handle other matters as needed. We provide home Alzheimers care to dementia patients as well as assistance to those recovering from the hospital, ongoing in-home care, or assistance with daily activities. No matter your situation, we have the perfect 1 on 1 home health care plan for you or a loved one.
In-Home Health Care Services Provided For:
Care Following Skilled Nursing Discharge
Diabetic Home Care
Home Health Caregiver
Hospice Care At Home
Home Care for Chronic Kidney Disease
Senior and Elder Care
Are you in need of care for a different situation than listed above? Please give us a call or send us a message and we will do our best to assist you.
Popular Alzheimers Care for Dementia Patients Services
Receive the Best Alzheimers Care for Dementia Patients
We have almost 10 years of experience so you know you can count on 1 on 1 Senior Care. Our goal is to improve our clients' quality of life and keep them living at home longer. Our network of professional caregivers follow the Professional Association of Caregivers Code of Ethics:
I will always treat my clients with kindness and respect.
I will always arrive at the client's home on time, preferably 5 minutes before the start of my scheduled hours. If I might be late, I will immediately call.
I will follow the Plan of Care each day for my client.
I will maintain a clean and organized home for my client.
I will never leave my client unattended. If the relief caregiver is late I will immediately call the Care Manager.
I will address my client by their last name unless they invite me to use their first name.
I will honor the client's right to privacy and confidentiality, including their identity, address, and telephone number.
I will keep my religious beliefs, political choices, or personal issues private and likewise respect my client's beliefs.
I will call 911 immediately when there is a medical emergency and then call my senior care company office or Care Manager.
I will not engage in financial transactions nor intimate relationships with a client or family member.
I will never use alcohol or illegal drugs as a professional caregiver.
I will only use my personal mobile phone for calls and texts during rest or break periods.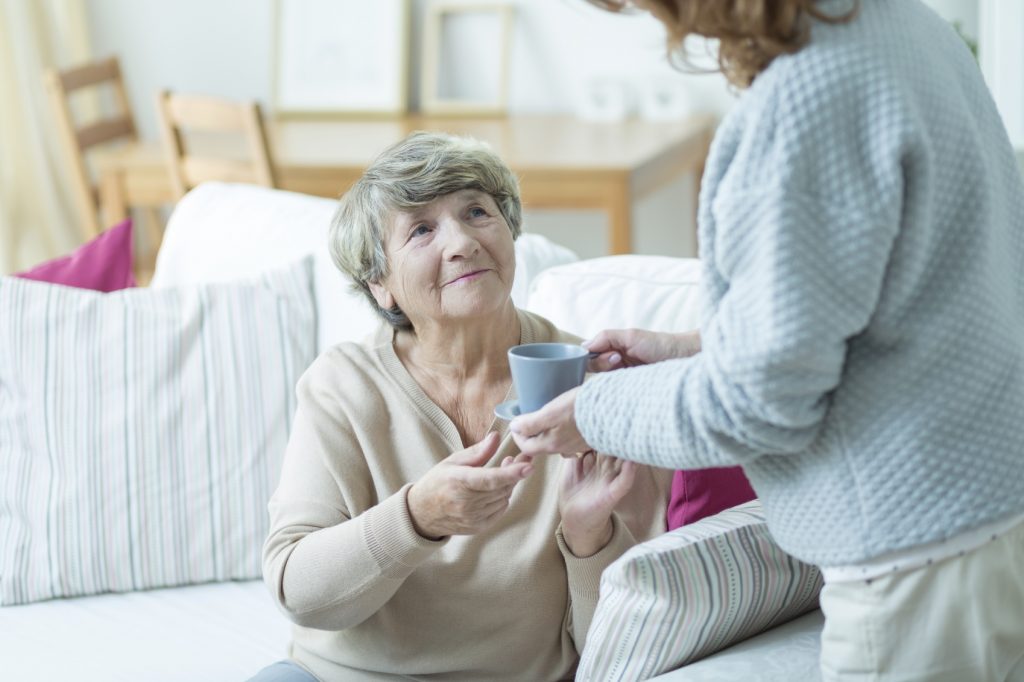 Alzheimers Care for Dementia Patients Service Areas
Burlingame, California
Hillsborough, California
San Mateo County, California
San Mateo, California
Atherton, California
East Palo Alto, California
Los Altos, California
Menlo Park, California
Palo Alto, California
Portola Valley, California
West Menlo Park, California
Woodside, California
Santa Clara County, California
Alameda County, California
San Jose, California
Contra Costa County, California
San Francisco, California
San Francisco County, California
Solano County, California
Oakland, California
Sonoma County, California
Fremont, California
Marin County, California
Santa Rosa, California
Hayward, California
Sunnyvale, California
Concord, California
Santa Clara, California
Vallejo, California
Berkeley, California
Napa County, California
Fairfield, California
Richmond, California
Antioch, California
Daly City, California
Vacaville, California
San Leandro, California
Livermore, California
Napa, California
Redwood City, California
Redwood City, California
Mountain View, California
Alameda, California
San Ramon, California
Pleasanton, California
Union City, California
Milpitas, California
Walnut Creek, California
South San Francisco, California
Pittsburg, California
Cupertino, California
Petaluma, California
San Rafael, California
Novato, California
Brentwood, California
Gilroy, California
Dublin, California
Newark, California
Danville, California
San Bruno, California
Rohnert Park, California
Campbell, California
Morgan Hill, California
Pacifica, California
Martinez, California
Oakley, California
Pleasant Hill, California
Foster City, California
Saratoga, California
Los Gatos, California
San Pablo, California
San Carlos, California
Suisun City, California
Benicia, California
Windsor, California
Belmont, California
Hercules, California
Lafayette, California
El Cerrito, California
Millbrae, California
American Canyon, California
Albany, California
Pinole, California
Dixon, California
Orinda, California
Moraga, California
North Fair Oaks, California
Mill Valley, California
San Anselmo, California
Larkspur, California
Half Moon Bay, California
Healdsburg, California
Clayton, California
Piedmont, California
Sonoma, California
Emeryville, California
Corte Madera, California
Tiburon, California
Cloverdale, California
Los Altos Hills, California
Fairfax, California
Sebastopol, California
Rio Vista, California
Cotati, California
Sausalito, California
St. Helena, California
El Granada, California
Calistoga, California
Brisbane, California
Emerald Lake Hills, California
Broadmoor, California
Highlands-Baywood Park, California
Monte Sereno, California
Moss Beach, California
Yountville, California
Montara, California
Ross, California
Belvedere, California
Colma, California
Ladera, California
La Honda, California
Pescadero, California
Loma Mar, California